Aluminium
A major player in equipment and solutions dedicated to the aluminium industry.
Through our subsidiaries and brands NKM Noell Special Cranes, REEL Alesa, REEL Möller and the recently acquired former aluminium business of Outotec, now business unit Anode & Casting , and former GE environment control solution division , REEL Norway, we guarantee reliable productivity levels for our clients in a number of key fields across the aluminium production sector, notably electrolysis and carbon, etc.
The Group develops
made-to-measure equipment
and solutions. 
---
Potlines
Green and baked anodes handling 
Our service teams provide existing aluminium smelting plants with services relating to modernization, replacement, or capacity increase operations.
---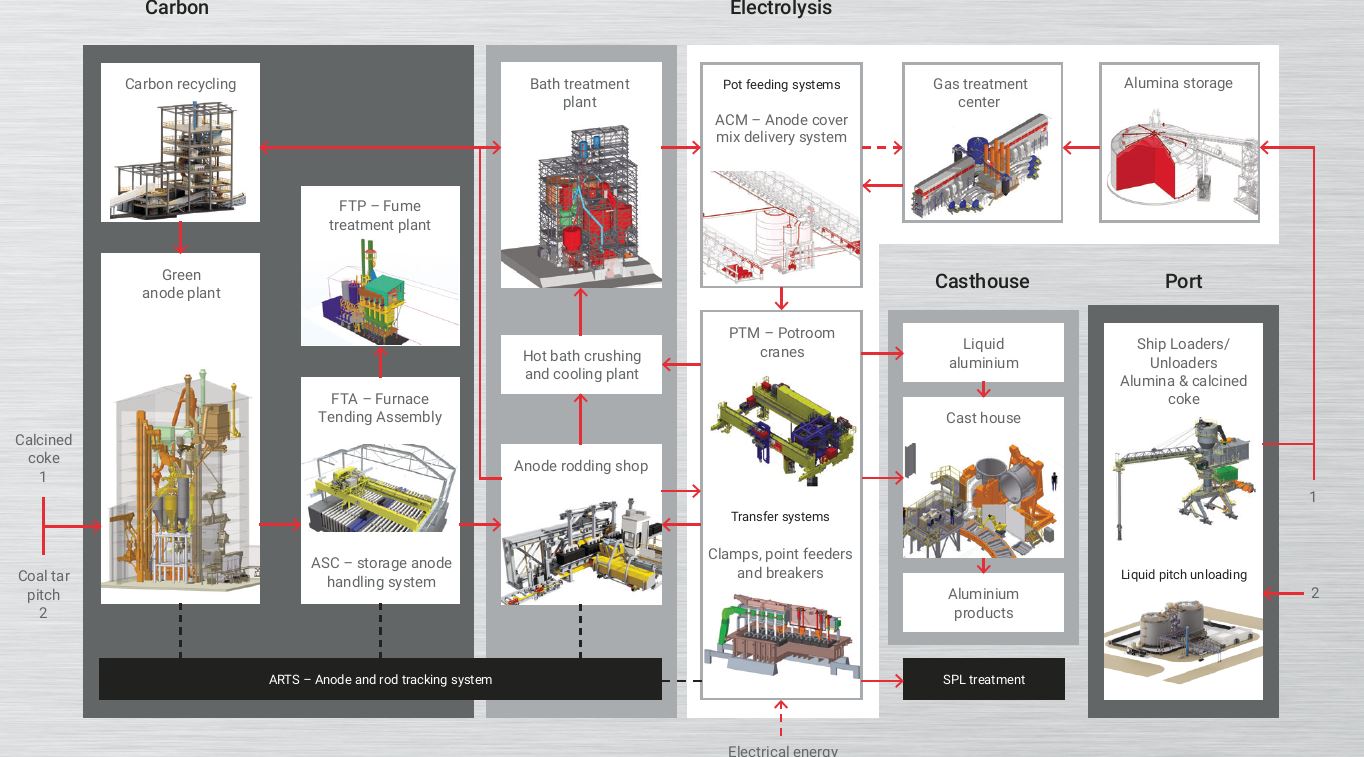 Through the acquisition of ALESA we have optimized our offer to the aluminium industry.
Thanks to its 40 years of experience in energy, mining, cement, steel, and fertilizers, ALESA brings a complementary set of high-level technical skills to the Group's existing expertise, accompanied by new business synergies.
REEL international completed on April 1st, 2021 the acquisition
of Metso Outotec's aluminium business.
The transaction is comprised of the delivery of green anode plants, anode rodshops, and casthouses used in aluminium smelters as well as related equipment and services.
Your existing sales contacts, experts , projects and delivery teams will stay and continue their work as before. .