Anode rod shop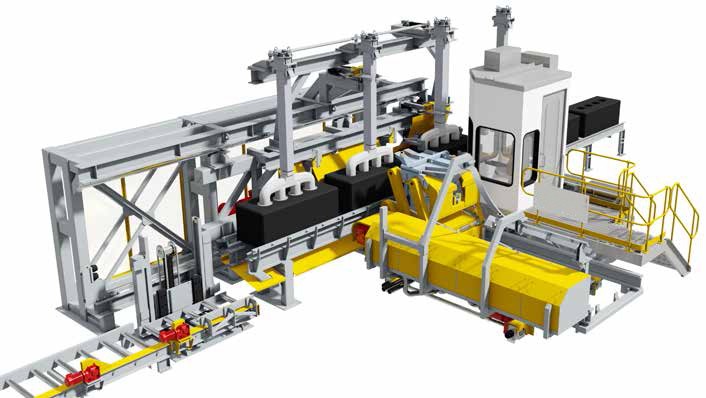 Anode rodding shop solutions
We offer the full scope of technologies for anode rodding shops, including solutions for processing spent anodes and
rodding new ones. Our cost-effective solutions are based on over 40 years of experience serving the aluminum industry
and are designed to help you improve productivity, reduce maintenance costs and downtime, and contribute to a safer
working environment.
Our solutions are designed to meet your specific plant layout and operational requirements. Our high-quality proprietary
equipment is built to last, with low operating and maintenance costs that contribute to a faster return on your investment.
All our systems are rigorously tested prior to delivery to ensure trouble-free installation and commissioning.
Rodding shop applications
Basic and detailed engineering for any plant solution
Proprietary and key equipment supply
Site supervision, commissioning, and start-up services
Complete turnkey plant deliveries
Plant retrofit and machinery upgrade services
Proprietary equipment
Loading and Unloading
Primary Bath Cleaning
Butt Shotblast
Butt Stripping Press
Thimble Stripping Press
Combination Butt and Thimble Stripping Press
Rod Reconditioning Station
Mating Station
Semi-Automatic Casting
Anode Slot Saw
Cast Iron Thimble Cleaning