Green anode plant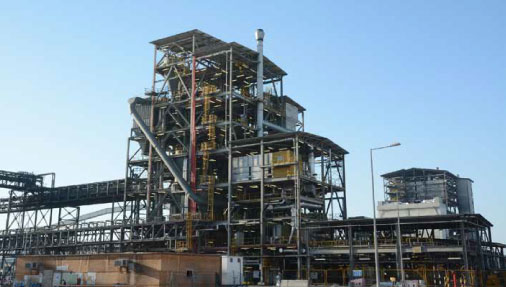 Green anode plant solutions
We provide a complete range of technologies and process solutions for green anode manufacturing, both for new-build plants and the upgrading of existing facilities. We can design a solution based on your flowsheet, or recommend a proprietary solution based on our innovative process technologies.
Our green anode plant solutions are designed for excellent reliability and availability. They are based on highly efficient
anode-forming technology that uses vibrating compactors to produce high-quality anodes with consistent properties and
low variability. We are the leading supplier of anode vibrating compactors to the aluminum industry
Paste plant applications
Screening and crushing of calcined coke and recycled anode scrap for fraction classification
Fine milling of undersize coke material using an air-swept ball mill or vertical mill
Proportioning and preheating of dry material fractions, and mixing with binder pitch for the production of homogenous anode paste
Vibrocompacting of green anode blocks
Water-cooling of green anode blocks by spraying or submersion
Pitch fume treatment system (thermal oxidation or dry scrubbing)
Heat transfer medium for generation and distribution of process heat
Fully automated plant solution with remote process operation, monitoring, and analysis via an intuitive graphical interface
Proprietary equipment
Vibrating Compactor
Anode Cooling Conveyor
Pitch Fume Dry Scrubbing system
ARTS™ Anode and Rod Tracking System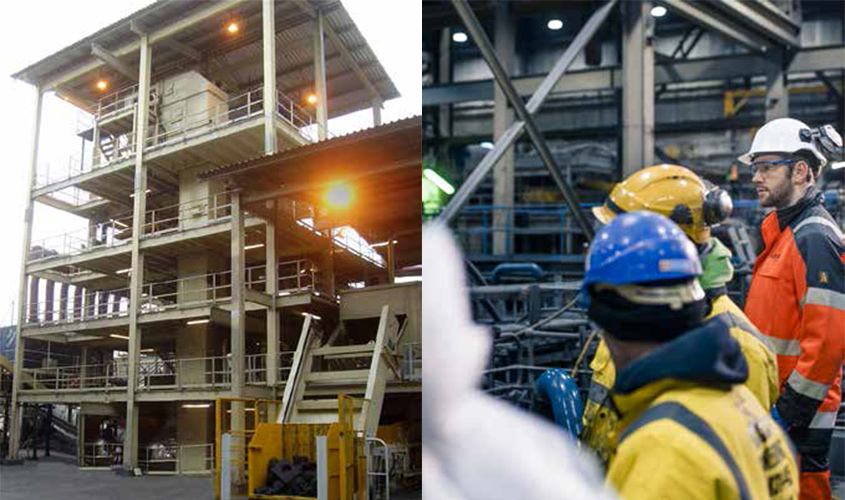 Carbon recycling plant solutions
Our carbon recycling plants for aluminum smelters are designed for high reliability and plant availability, with robust equipment capable of performing in harsh environments. We provide complete recycling plant solutions for butts and green-scrap processing, as well as plant upgrades for existing facilities. Our capabilities include global delivery of everything from conceptual engineering studies to full engineering, procurement, and construction services.
Our effective project management and control ensure cost-effective delivery with the shortest possible lead time.
We have successfully delivered more than 25 carbon recycling projects worldwide, ranging from plant upgrades to complete turnkey solutions.
Carbon recycling applications
Two-step screening and crushing circuit for recycled anode scrap enables a high crushing ratio and lower CAPEX
Proprietary anode crusher for primary crushing of recycled anode scrap and full-size anodes
Fe-separation for tramp iron and to separate thimbles remaining in butts after stripping
PLC-based automation system
Proprietary equipment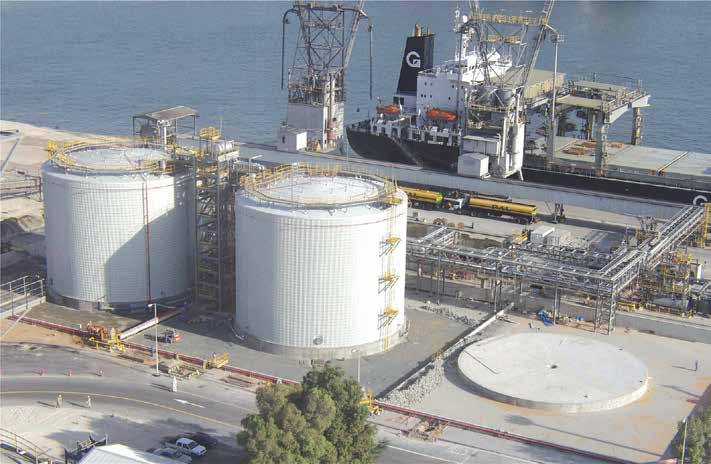 Liquid pitch storage and handling solutions
Our liquid pitch storage and handling solutions, which include loading and unloading terminal solutions, are designed for long-term, sustainable, and profitable performance. Moreover, special attention is given to all health, safety, and environmental requirements (HSE). Our HSE Rules and Standards establish the principle of managing quality, occupational health, safety, and environmental matters in accordance with the corporate policies of our customers and with their local legislation and regulations.
Our ultimate goal is to ensure that our industrial plants provide a risk-free, safe, and healthy working environment.
Liquid pitch storage and handling applications
Ship unloading arm with flexible joints for easy loading and unloading
Liquid pitch storage tanks
Fully sealed pitch pumps
Tanker loading arms with fume return line
Peripheral systems including heat transfer medium, pitch fume handling system, and nitrogen blanketing system for storage tanks