ITER : TOKAMAK ASSEMBLY | The big lift featuring REEL!
After the success that was the pre-lift operation on May 5th (testing the tools, sequences, and coordination), the big lift finally happened.
On May 12th, the first section of the plasma chamber (SM6) was lifted 50 centimeters above its supports : a short distance but a challenge still daunting.
The SM6 is the first module sector to be introduced in the pit of the tokamak. A first-of-a-kind operation particularly delicate because of the nature of the load : a 1,380-tonne and 18-metre-tall assembly!
An extreme precision was required as the SM6 had to be positioned in the pit with less than 20mm of margin.
The SM6 was transferred from the assembly tool to the pit lifted by both REEL 750t cranes functioning in tandem mode and using the DCHLB.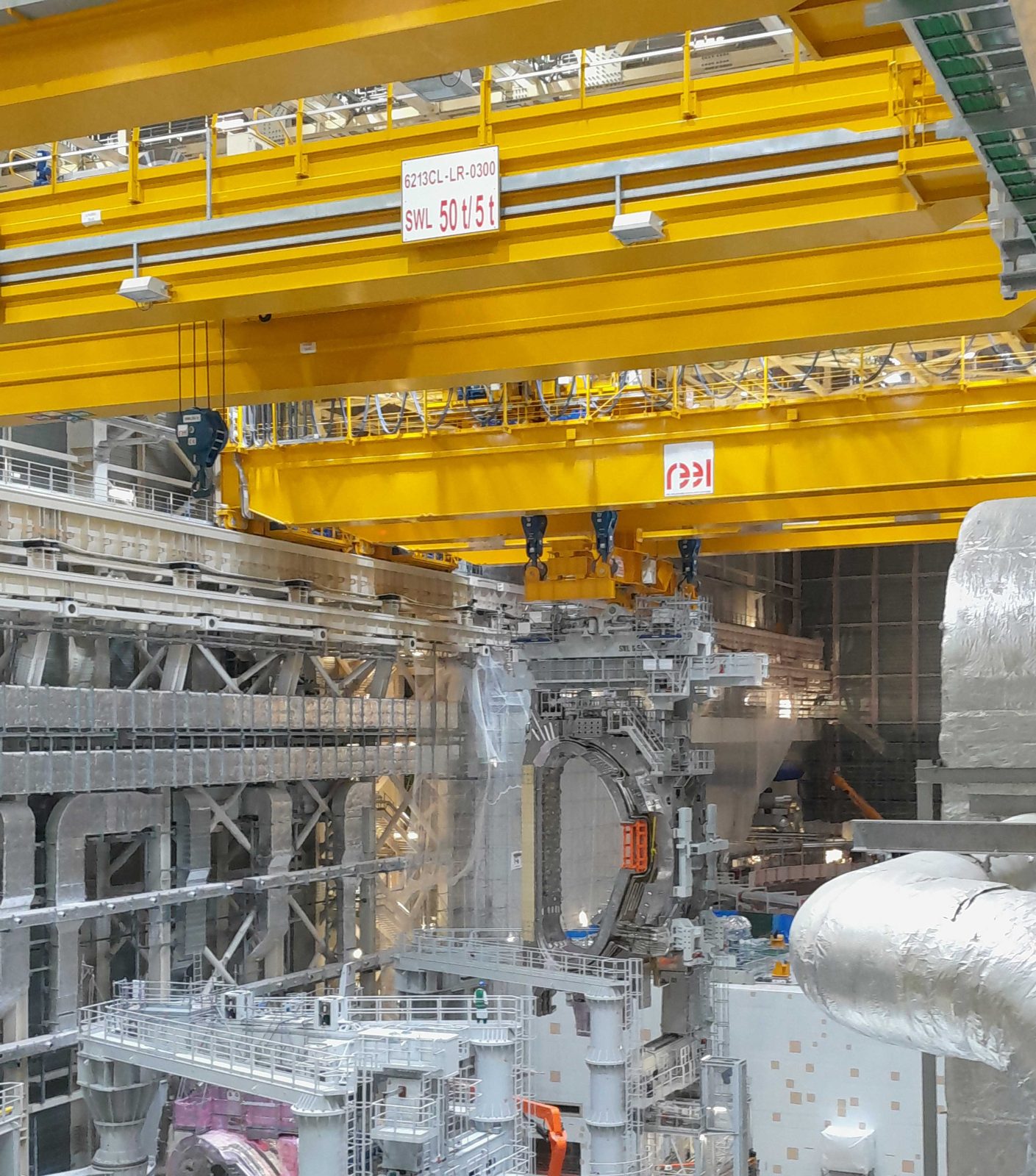 The DCHLB is the intermediate tool, also developed and manufactured by REEL, attached to the 4 hooks of the crane and able to sustain the full load at one single point.
It allows also to rotate the load and orient it at the right position for installation in the pit.
For this exceptional lifting, REEL was involved to supervise the operation and monitor all parameters of the crane to ensure sure and precise transfer.
Congratulations to ITER for reaching this impressive milestone!
REEL is proud to be part of such a project and support all involved teams for the next lifting to bring fusion closer.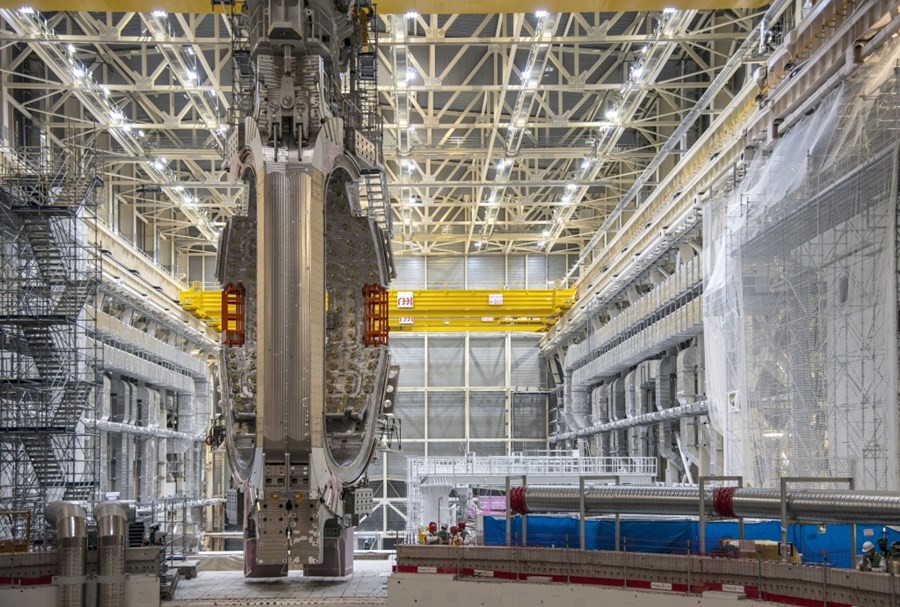 To find out more : ITER